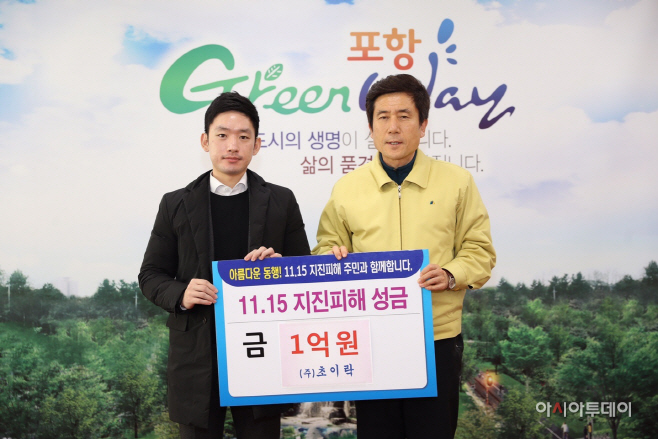 ▲ Photo provided by CCF.
Choirock Contents Factory, a contents specialist company, has begun to help Pohang city earthquake damage.
On the 6th, Choi jong-ill, representive of CCF(Choirock Contents Factory) visited Pohang city and
donated KRW 100 million for the victims of the earthquake to the mayor of Lee kang-duk.
Choi said, "I want to give comfort word to the Pohang people and would like to help a little bit in recovering the damage."
Source : Asiatoday / Date Created : Dec.7th, 2017.