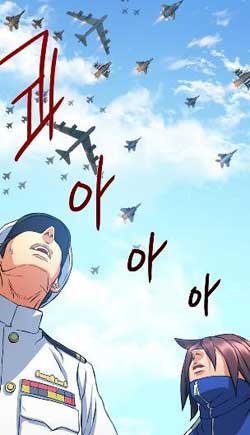 'Turning Mecard', 'Pororo' etc., the popular characters of kids' animation are reborn as a webtoon for adults and attract attention.
Like Marvel Comics Avengers', it is a new change in that it becomes the base of
cultural contents Intellectual Property Right(IP) industry.
Choirock Contents Factory(CCF), which owns Turning Mecard, will be releasing 'Mecard'
from webtoon on Kakao page from the 30th.
The Mecard is basically a heroic story like the Avengers.
The transforming robot, Turning Mecard, is maintained, but the eye level of the story is adapted to the adult reader.
Another child animation character owned by Choirock Contents Factory, 'Hello Carbot', 'SofyRuby', etc., are also appeared.
It is a form in which the hero characters gather together as 'Avengers'.
Marvel Comics is a publishing comic company launched in 1939.
It's succeeded in winning the movie by making various hero characters created in cartoons.
Behind this success was the so-called trans-media strategy of using the hero's individual or group characters to
fuse content without media boundaries.
The CCF is also moving toward a trans-media strategy that starts with kids' toys and animations,
creates adult webtoons, and builds a 'world view' based on them.
Webtoon business team leader, Jang sang-yong said,
"In partnership with Mattel, a world-renowned toy maker known for Barbie dolls."
And "Turning Mecard and Hello Carbot are going to grow into a global brand like Marble through future trans-media strategy".
The adult version of Pororo webtoon has already been published on the Internet site since the end of last year.
Gravity, a game company, is serving as a promotional service for the mobile game 'Miracle P(MR! P)',
which was created by bringing characters from Iconix, which has Pororo.
Webtoon Pororo also appears Pororo as a hero.
The character who saves the weak in a chaos world. Pororo characters are totally different from animations as they are adults.
It is a psychic hero who fights against a monster instead of being innocent and cute.
Webtoon Pororo, although it started to be promotional, is becoming more popular than other paid webtoon.
Pororo's hot transformation, dense and stunning reversal stories, etc., received the love of readers,
and in September, it entered Season 2.
So far, about 3.8 million cumulative views.
Webtoon readers are saying that "Pororo was such a cool guy," and that they wants to "make the season 3".
Korea Culture & Tourism Institut and Contents Industry Economy Research Center researcher, Lee Sung-min said,
"IP industry such as comics, animation characters, etc. was in the form of past One-source Multi-use,
it is now transforming into a trans-media type like Marvel."
And "If you change characters and mature the story in line with the adult readers' eyes,
Turning Mecard and Pororo can grow into global brands that are not less than 'Avengers'."
Source : Munhwa Ilbo / Date Crated : Dec.27th, 2017