[CHOIROCK CONTENTS FACTORY] 2017 Business Presentation
'DINOSAUR MECARD' , 'TURNING MECARD R'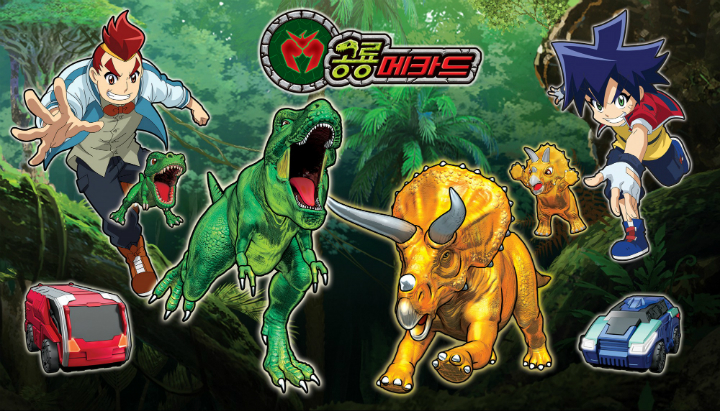 In this 12th, CHOIROCK CONTENTS FACTORY(CCF) has business presentation at COEX Intercontinental Hotel
in Samsung-dong about 'DINOSAUR MECARD', 'TURNING MECARD R' that will be launched in the second half of 2017.
The presentation was started with introduction of new animation films, toy & animation concept,
and business strategy in turn to broadcast station and person concerned with distribution business stakeholders.
'Dino Mecard' is a large-scale project based on Turning Mecard brand with full of elements,
mini-car, card, transformation and battle. In addition, another element that children are enthusiastic about is dinosaur.
"This is the biggest feature.", CCF said.
Dino Mecard, 2D/3D dinosaur adventure genre animation, is consisted of 52 episodes of 30min
and ready to launch in the second half of 2017.
It begins from the imagination that: 'dinosaurs that were extinct 65 million years ago are actually live in a small state'.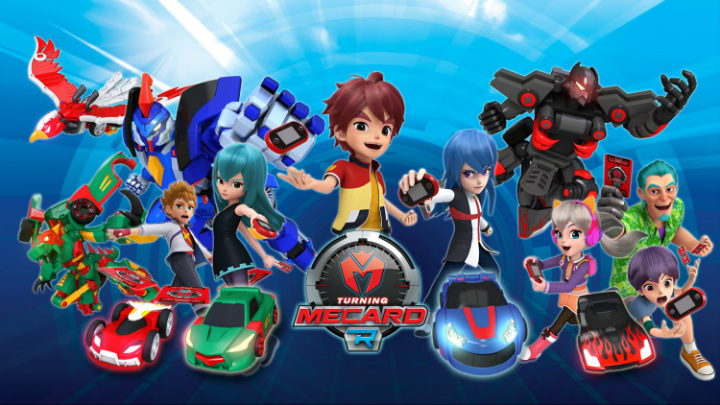 CCF showed 'Turning Mecard R', comic action adventure genre, is the story of RC cars that
are reconstituted series of existing mini-car from Turning Mecard.
It's 12 minutes per episodes, total 26 episodes of Full 3D with comic storytelling, and premiering on this September.
The remote controller and RC car in the series are also released as toys.
RC cars are controlled and being transformed with card by controller freely.
It also is freely controlled after transformation to Mecanimal, so users can enjoy a variety of games with your family and friends.
CCF is planning to launch full-scale marketing by bringing up the industry's content boom business with
animation production, toy development, mobile contents, consumer products, character licensing, musicals
and various business channels.
SONOKONG will take charge of distribution of big markets and hyper markets of main toy products.
Along with 'Turning Mecard R' TV release, they plan to hold regular conferences using RC cars and show various play methods.
"Turning Mecard is graft for dinosaurs, RC cars, it will be able to enjoy the upgraded fun."
CCF expressed, "Turning Mecard will show you a new and novel way of developing a turning character,
which is receiving great love, as a representative character brand of Korea."
Source : Enews Today / Date Created : Jul.20th, 2017